Hassle-free convenient online currency exchange service
The latest technology and support offered by us enabled our client to scale their business from inception to € 50 Million revenue.
Our Swiss client makes it possible for their users to exchange Swiss Francs for Euros and Euros for Swiss Francs online, at the best available price, without commission, in 24/48 hours. All of this with a guaranteed FX rate. They offer upto 80% savings over traditional FX intermediaries. They wanted a beautiful and fast front-facing multilingual website to accept currency exchange orders, as well as a reliable back-office application for order processing.
Share
Ability to manage the content and media easily for the multilingual customer facing site.
We used the open-source TinaCMS editing toolkit, to incorporate real-time editing in the customer facing site. Authorized editors can easily edit their content and media, and view their changes alongside in real-time. The customer facing site supports four languages, Italin, English, German and French. Editors choose to manage lanugage specific content by choosing from a Language bar at the top of the page.
Fast loading of dynamically authored content
We leveraged the power of NextJS Static Server Side Generation, and Automatic Static Optimization, to automatically publish and rebuild the static site on the fly, whenever content gets edited. The result is that we were able to manage dynamic content in a static server generated site - At blazing fast speed!
Developing a fast backoffice to manage all currency exchange orders
We used the open source React Admin toolkit to build a fast, multilingual backoffice dashboard and admin panel. Backend communication with the NestJS server is over Apollo GraphQL. The backoffice allows the customer to effectively manage, process and notify customer orders in its various stages. Their dynamic dashboard gives allows them to monitor their business, cashflow and order flow.
Reduction in expensive foreign exchange rate provider fees
Foreign Exchange markets operate 24x7 and FX rates change by the second. We developed an intelligent caching feature which avoided expensive fetching of FX rates from the external FX rate provider gateway thus reducing the fees paid by customer to their vendor for accessing on-demand FX rates, and also improving application performance by 20%.
Results:
Since inception, the customer is able to meet compliance and regulatory requirements, operate and scale their online business to support thousands of orders using infrastructure and software developed and maintained by us.
We provided authorized editors to easily edit the customer facing site in 4 languages, Italina, English, German and French. TinaCMS was used to allow fast and easy content and media edits.
NextJs's Static Server Side and Automatic Static Optimization allow the customer facing site to work at super-fast speeds. Using GraphQL APIs for backoffice communication allows avoids expensive data fetches over multiple API calls.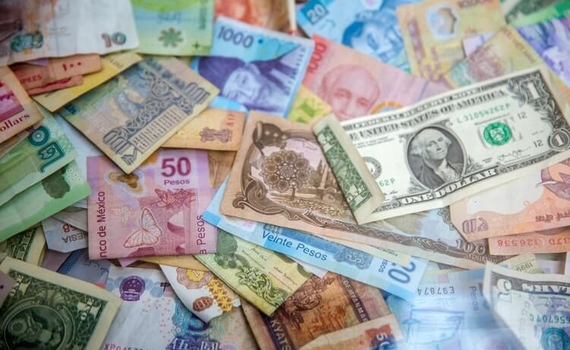 TESTIMONIALS
What do people say about
Synergenie?
We chose Synergenie because we wanted a long-term reliable partner, who could understand and execute complex web development. We've been very pleased with their ability to quickly execute development, their reasonable cost and the consistent daily communication.
Synergenie cleared our rigorous technical shortlisting, and we have had successful multi-year engagements with them ever since, on varied technologies. Highly recommended!
Synergenie has been the go-to partner for us from inception. Over the years, they have played a key technical role in supporting our growth, by providing excellent and on-time deliverables for our customer projects, proposing new features and/or revamping old systems and processes for our customers.
It has been a great experience working with Synergenie over the past few years. They have always been dependable, and deliver on time and on budget. Often they have also gone out of their way to accommodate and support projects which require rare skills.

Synergenie did a great job for me. For my Laravel and AngularJS project, they gave daily status updates and delivered on time, and with the expected quality. I recommend working with them again.